" I will be highly recommending my family, friends and work colleagues (other Foster Carers) to get plugged in to this invaluable resource." Susan C. (Scotland)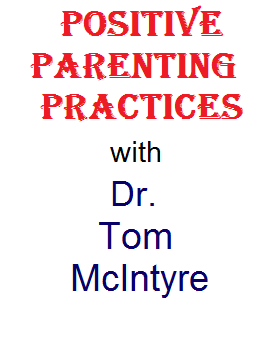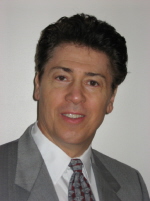 The Video Manual for
Creating Great Kids!
Parenting: It's the toughest job we'll ever love! Join "Dr. Mac", the internationally recognized behavio

(u)

r expert, on a journey into the realm of powerful positive parenting. Gain a solid understanding of why kids (and their parents) behave as they do. Learn the essential principles that influence the behavior patterns of children. Use them to your family's advantage, as you guide your youngsters toward the making of good behaviour choices.
With the Positive Parenting Practices podcast series, y
"Your video podcasts are extremely helpful. They are clear and informative. Thanks so much!"
Edie (USA)
l in decoding the reasons behind your children's actions will e honed masteritive behavior change strategies.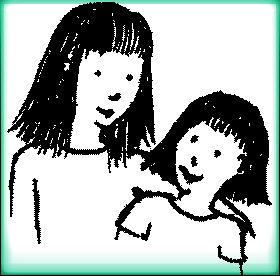 Two hours of fast-changing, hand-drawn images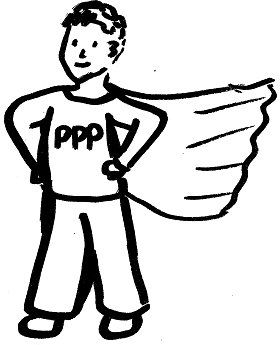 Dr. Mac's children
introduce the PPP podcast:
Dr. Mac explains the program (1 minute video)
Show me more! (in a 2 minute video)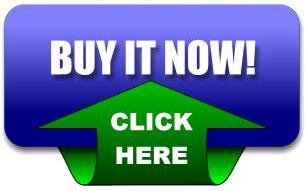 For credit cards and PayPal
ONLY $19.99 Convert to another currency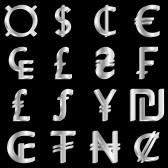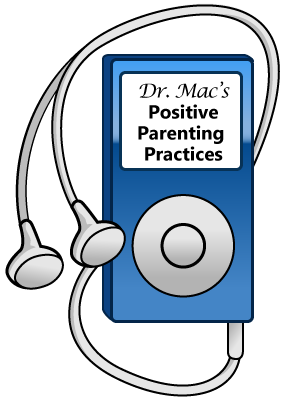 Positive Parenting Practices" was developed to help parents raise children who are:
- ethical
- moral
- self managed
- well adjusted
- well behaved
& responsive to parental input.
"I love how you brought applied psychology and child development out of the college classroom and into my home. I'm making connections that I hadn't made before."
Cynthia P. (USA)
The information and strategies in this 2 hour video podcast enable you to masterfully teach inner control of behavior so that your kids make good behavior choices even when the elders aren't around. They hear an inner voice that continues to guide them well through adolescence and into adulthood.
.
Positive Parenting Practices presents sound, research-based information that is translated into everyday language. You'll become crackerjack in powerful behavior molding procedures such as time out, task analysis, shaping, problem solving, and positive & negative reinforcement. You'll be able to go far beyond the simplistic parent magazine advice and 10 tips articles. You'll be accomplished in the teaching of appropriate replacement behaviours for the actions that presently cause you concern. You'll be knowledgeable of the hazards of using punishment, skillful in avoiding those problems, and practiced in strategies for using positivity in effective (not wimpy) ways. The upcoming 2nd app in the series will focus on effective phrasing (giving praise, criticism, directions), along with other strategies for guiding child behavior.  A 3rd app is planned for parents of children with ADHD.

OK... I'm convinced!
.
.
"I almost fell over sideways at some of your humorous comments and examples. Thanks for making learning so fun."
Kelvin P. (Canada)
In this 1st installment (of 3) on parenting, Dr. Mac simplifies oftentimes-complex behavioral principles so that you can better understand the influences that impact on your child's actions in a particular moment, and his/her behaviour pattern in general. You'll learn how to:
- Continue promoting appropriate actions
- Discover the reasons behind any behaviors that concern you
- & Get rid of inappropriate behaviour
... in respectful and supportive ways that maintain intimate and positive bonds between parent and child.
________________________________________________________________
TABLE OF CONTENTS
Introduction: Greetings from Dr. Mac & an overview of the PPP podcast
Chapter 1: Behavior 101: Principles of behavior
Chapter 2: The A-B-Cs of Behavior: Figuring out why behaviours happen
Chapter 3: Beyond the A-B-Cs: A deeper analysis of why behaviors happen
Chapter 4: Replacing Punishment: Positive alternatives to a flawed practice
Chapter 5: Effective Time-Outs: Using them as a learning tool, not just a penalty
Chapter 6: Building New and Better Behaviours: Promoting prosocial replacements for inappropriate actions
Endnote: A sum-up with commentary
Chapter Quizzes: Nearly 100 multiple choice questions! (You'll do great!)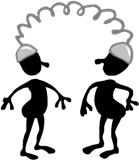 Answer Key (with explanations): Let's compare our thinking on the quiz questions.
There is no better comprehensive guide. There is no better price on the internet for such a program.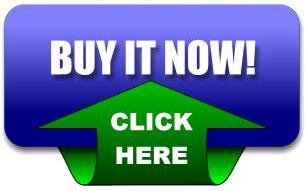 at $19.99!
______________________________________________________________
.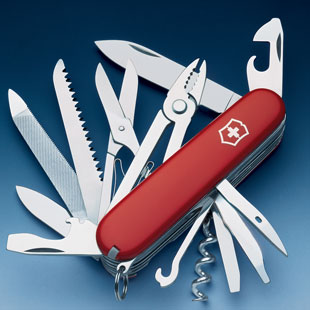 The Positive Parenting Practices podcast series gives you a Swiss Army Knife for handling a vast variety of behavioral situations!
Who benefits from this powerful podcast?
1. New parents who want to assure that their dreams for the little one come to fruition.
2. Parents of young children who want to guide their youngster's behavior in the right direction.
3. Parents who struggle with whether to react, and in which ways, to certain situations.
4. Parents whose children are presently making poor choices in their behaviour.
5. High school and college students who are studying the principles of behavior (Reinforcement, Punishment, Ignoring) in a psychology or child development class.
6. Professionals in day care centers.
7. Professionals who work with parents.
SO... Would you pack your lunch tomorrow so that you could assure that you
rise a great kid?
I thought so.
* If you've been to Dr. Mac's website, or viewed his free podcasts there, you know to expect good-natured humor as he presents solid advice in a comprehensive and comprehendible manner. To reassure you that this podcast series is of the same stellar quality: If for any reason you're not satified, BehaviorAdvisor.com's complete money back guarantee is always in effect.
"My children are responding especially well to the phrasing you suggested. So is my husband! Now if I can convince him to use it (and the modified form of timeout), we'll all be wearing bigger smiles."
Mildred (Australia)
The price is only $19.99 so ACT NOW!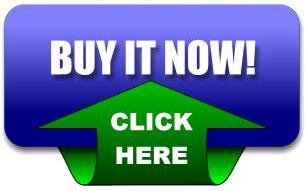 be immediately transferred to a page where you can view and download the series.
Parenting Style Has Big Impact On Kids With Disabilities

By MICHELLE DIAMENT
November 16, 2012
The approach that parents take with their children who have developmental disabilities is directly tied to how cooperative and independent they become, new research suggests.

In an analysis of existing studies looking at the influence of parenting on children with special needs, researchers found that when moms and dads employed so-called positive parenting, their kids exhibited greater independence, better language skills, stronger emotional expression and social interaction as well as improved temperament.

"In households where positive parenting is applied, the symptoms and severity of the child's disability are more likely to decrease over time," said Tim Smith of Brigham Young University who worked on the study, which was published in the journal Research in Developmental Disabilities this month.

"Research has consistently shown that the earlier and more consistently positive parenting is provided, the greater the child's development," he said.

Smith and his colleagues identified three main approaches to parenting. Permissive moms and dads are accepting and not demanding, while authoritarian parents are more controlling of their kids. Positive parents fall in the middle, striking a balance by allowing their child self-will while also maintaining expectations of discipline.

Despite the clear benefits observed from the balanced approach, researchers said that taking the middle road can be especially challenging when a child has a disability.

"When you think of parenting a child with a developmental disability, it might be more intuitive to be authoritarian and assume that the child can't figure out things alone. On the other hand, with a child who has autism, it may seem easier and less contentious to be more permissive with the child and thereby avoid conflict," said Tina Dyches of Brigham Young University who also worked on the review. "But there needs to be a balance. A child with a disability should not be subject to different rules in a family, nor be the center of a family."

The findings from the analysis are among the first to assess the role of parenting style specifically in kids with developmental disabilities, researchers said. Thousands of studies exist examining parenting of typically developing children, but researchers behind the new review say they found just 14 studies between 1990 and 2008 focusing on those with autism, Down syndrome and other developmental disabilities.
Despite the small body of research, however, the benefits of positive parenting are clear for children with all types of developmental disabilities no matter their age, the study found.

Researchers said their findings highlight the importance of promoting effective parenting skills as part of early intervention services.
Copyright © 2012 Disability Scoop, LLC. All Rights Reserved.

REFERENCE: Positive parenting of children with developmental disabilities: A meta-analysis Research in Developmental Disabilities, Volume 33, Issue 6, November–December 2012, Pages 2213-2220
Tina Taylor Dyches, Timothy B. Smith, Byran B. Korth, Susanne Olsen Roper, Barbara Mandleco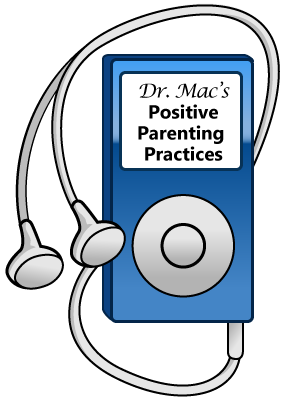 Click on the image or HERE to order
BehaviorAdvisor.com
(You can visit this page as oft as you wish. You can even show it to friends and Dr. Mac will never know.)
Dr. Mac with the illustrator, Emma Kates-Shaw
* An upcoming second podcast will focus on effective phrasing (giving praise, criticism, directions) and other, more advanced strategies for positive behavior change. Watch for it!
A third podcast is planned for parents of children with ADHD.

For more information, contact: Doctormac@BehaviorAdvisor.com (Author & narrator)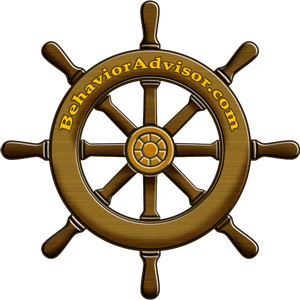 Steer kids in the right direction with Positive Parenting Practices!