The Circle of Courage
A Professional Development Learning Module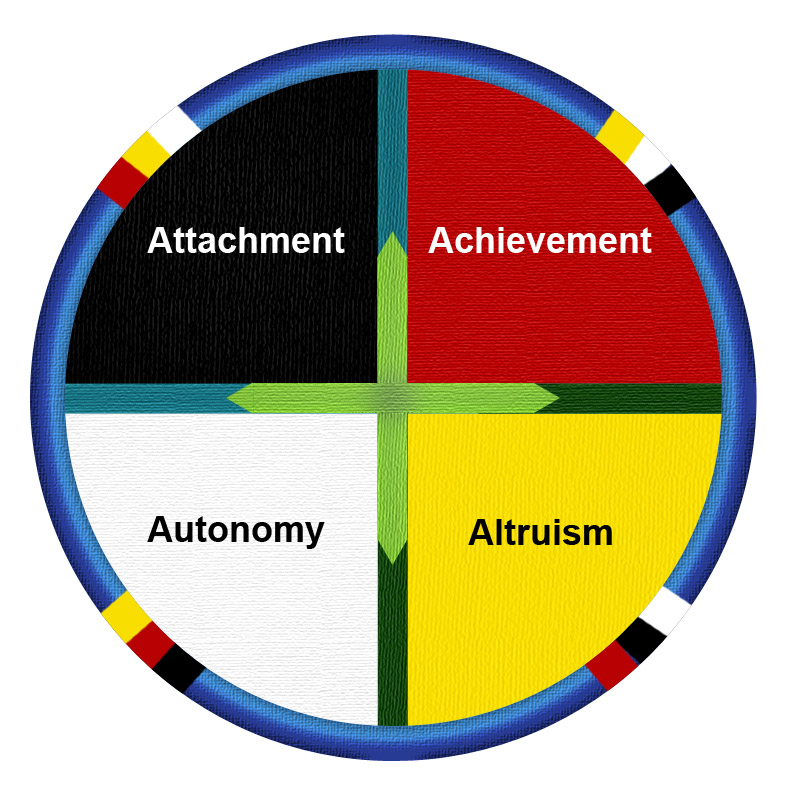 Here is where you can obtain the materials necessary
to help your facility provide a supportive & effective setting
that creates lasting positive change in errant youth!
The Circle of Courage is an evidence-based psycho-educational model for reaching and teaching youth with mental health and behavioral disorders.  A proven approach that integrates research on positive youth development with the best of positive thought, wisdom and practice of both Western and first-peoples/indigenous cultures, this unique model aligns nicely with the philosophies and writings of other cultural groups. It's a comprehensive behavior change model for all youngsters.
The medicine wheel that symbolizes the model reflects the intertwining of the parts of human character that are essential for healthy emotional development: Being prosocially connected to important others (Attachment/Belonging), taking pride in one's competent/strong areas, with a willingness to undertake the learning of new skills and knowledge bases (Achievement/Mastery), possessing the ability to self-manage one's actions and make good choices (Autonomy/Independence), and possessing a helpful inclination (Altruism/Generosity).  These four dimensions of the Circle of Courage are inextricably intertwined, each one responding to and affecting the others and the whole.
WOW! Just look at the materials that are included in this learning module!
Until now, becoming knowledgable and skilled in The Circle of Courage model required expensive multiple trainings of multiple days. The recommended procedures and practices were also vague and ill-defined. No more!
This training package includes a broad and impressive array of easy-to-use training materials, assessment devises, and intervention strategies, along with a pre-designed packet of forms that can be used by programs that have adopted this supportive model for serving youngsters with emotional and behavioral challenges. These materials provide the "how-to-do-it" at an affordable price.
Now, your facility can plan and implement a positive discipline model that meets the intent, structure and criteria of the PBIS model... All at a small fraction of the time and money that was formerly required.
All of the training materials are in electronicly malable form, allowing you to make changes to better match the needs of your audience. The assessment and intervention documents can also be modified as you create your unique variation on positive approaches to reaching and teaching kids with behavioral challenges.
Here are the quality materials what you'll receive:

Exactly how is this training module conducted?
Participants gain an understanding of the Circle of Courage by viewing the video podcasts before the live session or during the first part of the professional gathering.

The engaging and activity-filled powerpoint slide show and accompanying activities extend the knowledge base gained from the videos and apply the information to hypothetical students. Participants then complete the Youth Audit Form to assess the character of at-risk youngsters known to them.  Each participant (or group) can then develop an action plan to guide the at-risk student toward more prosocial behavior and a better life. For more extensive training, additional activities include completing the "Quadrant Checklist" to determine the juvenile's character profile, and using the gathered information to form a plan for intervention.  Before, during or after the activity, audio podcasts can be consulted as examples of how this assessment and instructional planning is conducted.

Another advanced activity involves live-session participants or facility leadership committee discussing a list of questions that help them to construct a comprehensive, working positive discipline system for their setting. Pre-designed administrative forms are available for their consideration (included in this package).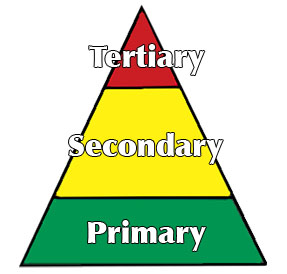 PBIS tiers addressed by this intervention approach: All 3 tiers, but especially tier 3..
The price for this complete & comprehensive package?
Consider the number of people who will be trained in this positive approach to working with behaviorally and emotionally challenged youth... over the course of many years.  Consider the convenience of having field-tested, ready-made materials that save you weeks or months of preparation.  Consider the thousands of dollars that would be spent to bring in a professional development consultant. Consider the honorarium paid to you as a presenter. (If you don't make your money back in one session, you need to raise your fee!)  Then consider the low price you'll pay to bring this comprehensive training module to your actively engaged audience: $399. It is, quite simply, a steal... A bargain at twice the price!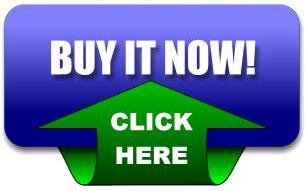 If you have already purchased the above-mentioned assessment instruments, contact Dr. Mac (DoctorMac@BehaviorAdvisor.com)
to receive the other materials in this professional development package for only $199.
________________________________________________________________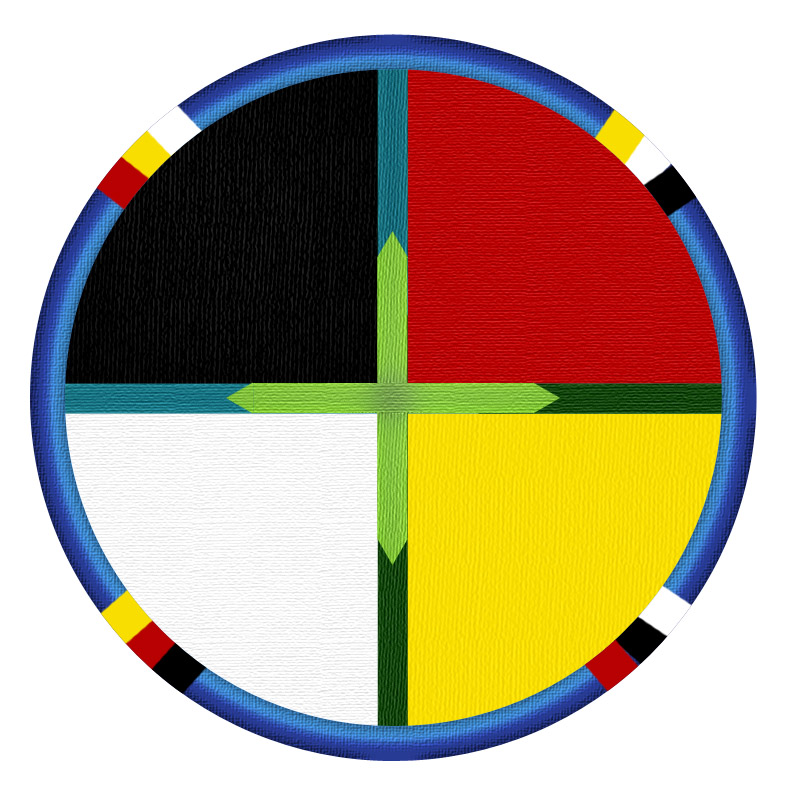 If we already use the Circle of Courage model in our facility,
can we order only the
"Youth Audit Form"
and/or the
"Quadrant Checklists" (with accompanying intervention strategies document)
so that we can better serve our kids?
Certainly!
Click here for more information on each assessment instrument